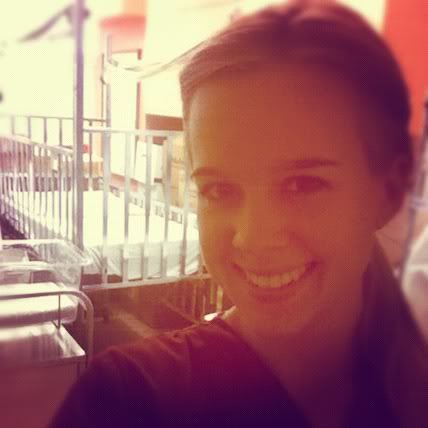 I got to spend another day in Pedes this week and hopefully tomorrow will make it two. I got to administer an IV piggyback through a syringe and hold a cute baby.
As you can see I kind of like it there a lot.
This photo was taken in the multifunctional "break room/storage room/treatment room".