On the weekends we try and spice up our lives a bit because it's nice to take a break from the routines. The weather was so unbelievably perfect this past weekend that we decided to spend the afternoons sunning. Obvi I had to wear my diva floppy hat, which only helped me feel more like I was in a tropical paradise.
Can I just say I am so thankful for our home. I love every foot in our 989 sq. ft. and the fact that our neighbors work full time so we get the pool and gym all to ourselves :)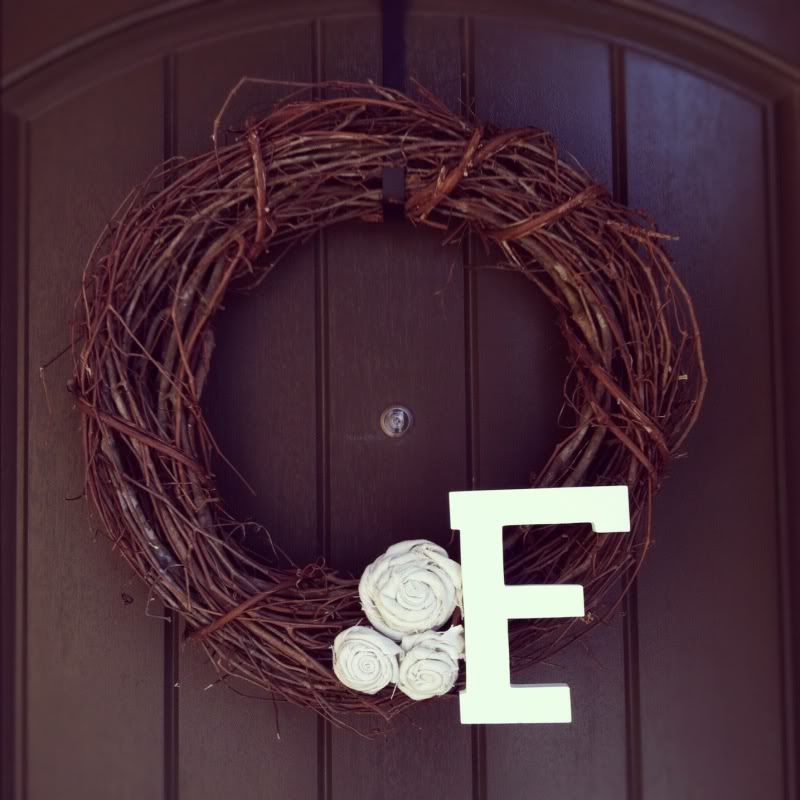 I'm embarrassed to say, but our door has been bare for the past month, so a while ago I made this fancy little thang. Not fancy at all really. I recycled some leftover linen fabric to make the rosettes and a wood cutout F. The F has already fallen off but since I have so much fabric still leftover I think I am just going to cover half the wreath with a garden of linen rosettes. I wanted to post this photo because linen rosettes are my new favorite. You can put them on a pillow, a frame, a wreath, whatevs! They are a no brainer to make, too.