Sometimes a date day is just whats needed. I have been missing Andrew tons lately due to the fact that we are operating on opposite schedules. So, on a whim we decided Friday was going to be our day. Andrews been wanting to get his skis mounted since last season and I have been wanting to adventure around Big Bear, so thats just what we did.
We were in disbelief that it was actually snowing on our drive up - in November!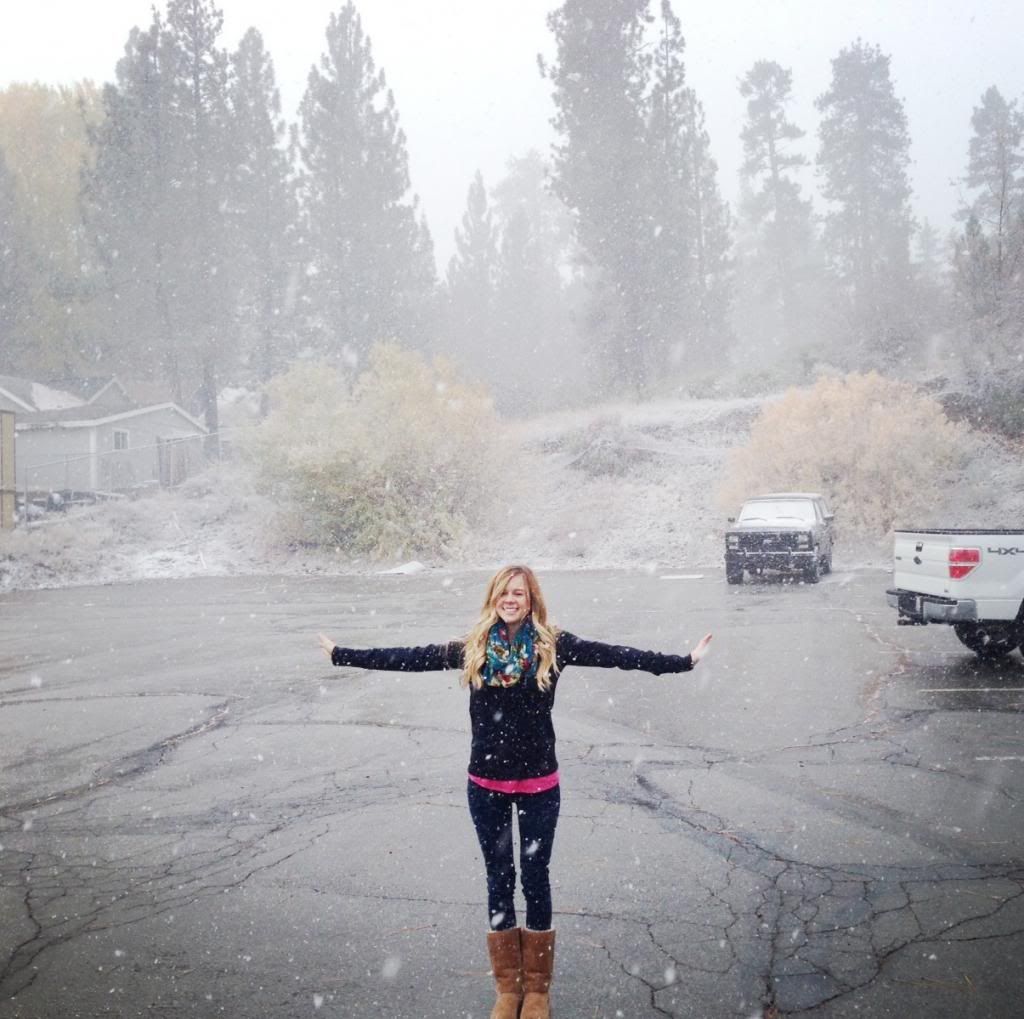 It was bone chilling cold and Andrew was worried about his phone getting wet but I made him take a photo anyway. Such a team player.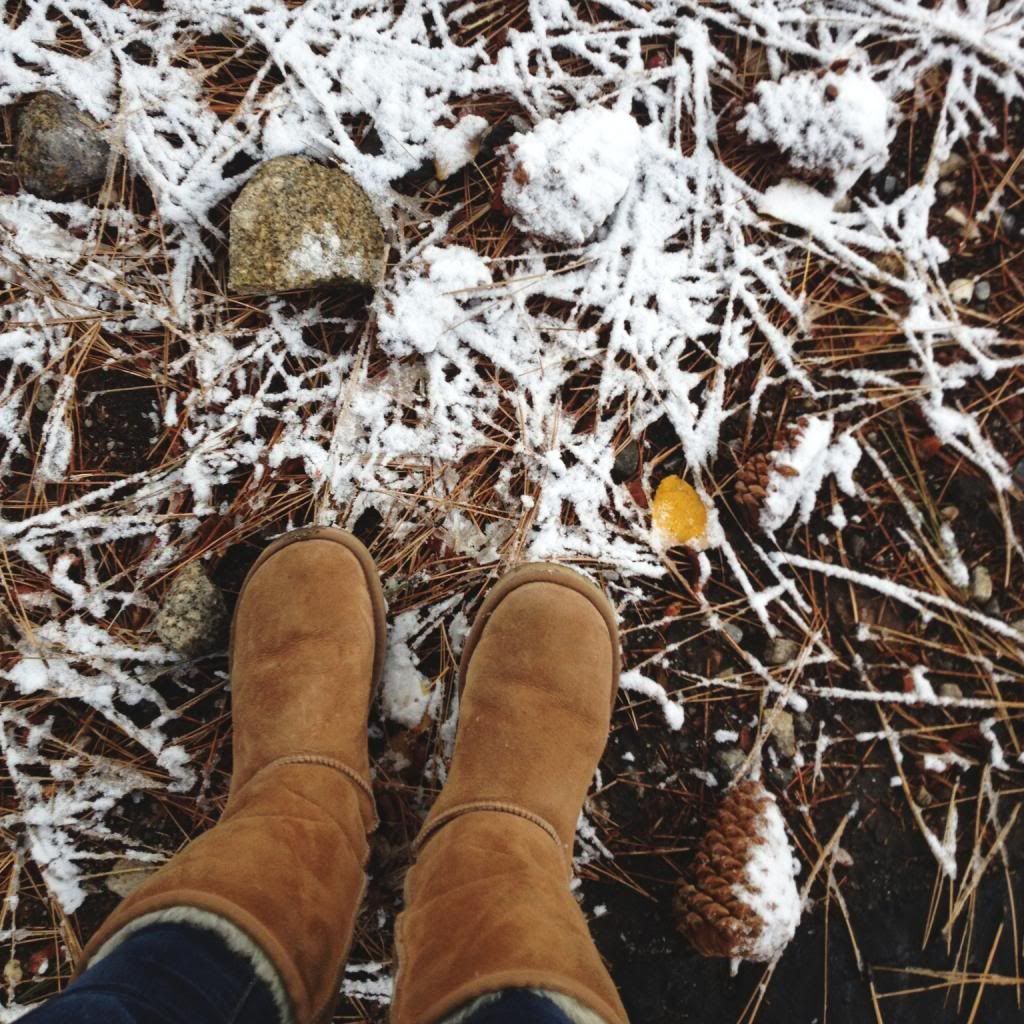 After the "blizzard" everything looked magical covered in a white blanket.
We decided to be adventurous and eat breakfast where the locals eat. You know every town has that one dive where the food is amazing. Well, we found it.
My handsome.
After breakfast we did a little shopping. I finally found the perfect pink skinny snowboard pants! Trust me, this is noteworthy. Andrew looks adorb in his new gear.
On cloud 9.
One of our favorite things is to bring back coffee and beef jerky. Its a must.
The best date day yet. We are officially ready for this season!